The taste of luscious berries takes me back to my childhood in a beautiful valley in the heart of British Columbia's Rocky Mountains. We lived on the mountainside and played in the pine fragrant woods, picking a berry snack off the bushes we came across. What grand times we had heading off on a logging road with our cousins, trying to find the best berry patches while keeping a lookout for black bears. I remember the scratch of raspberry thorns as I reached carefully through the canes, and pawing through long grass for the elusive, tiny, wild strawberries. The world was a wild, beautiful place sprinkled with gifts of succulent gems, straight from the hand of God.
Memory takes me on to my mother's kitchen where she used the bounty of the earth to create homemade jams and other wonderful foods for friends and family. Her 'quest for the best' took her on a journey of culinary adventures and Baer's Pantry has been offering her delightful creations to the public for two decades.
Baer's Pantry is a family owned and operated business.
The Baer family moved to a farm near Carpenter, Wyoming from McBride, British Columbia in May of 1991. In addition to growing vegetables for the local farmers' market, they decided to make jam and sell it as well. The jam became very popular, and as a result, local grocery stores agreed to put it on their shelves. From that small beginning, Baer's Jam is now in many retails stores across Wyoming, Colorado, and Nebraska, and can be shipped all over the United States.
"We are grateful for the privilege of spreading the Word of God by including a scripture on each jar of jam. Our prayer is that it will inspire others to reflect on the goodness of God and His wonderful provisions for salvation through the Lord Jesus Christ.
Thanks to all our loyal customers for their support. We hope you continue to enjoy our jams as much as we enjoy making them."
— Dennis and Ruth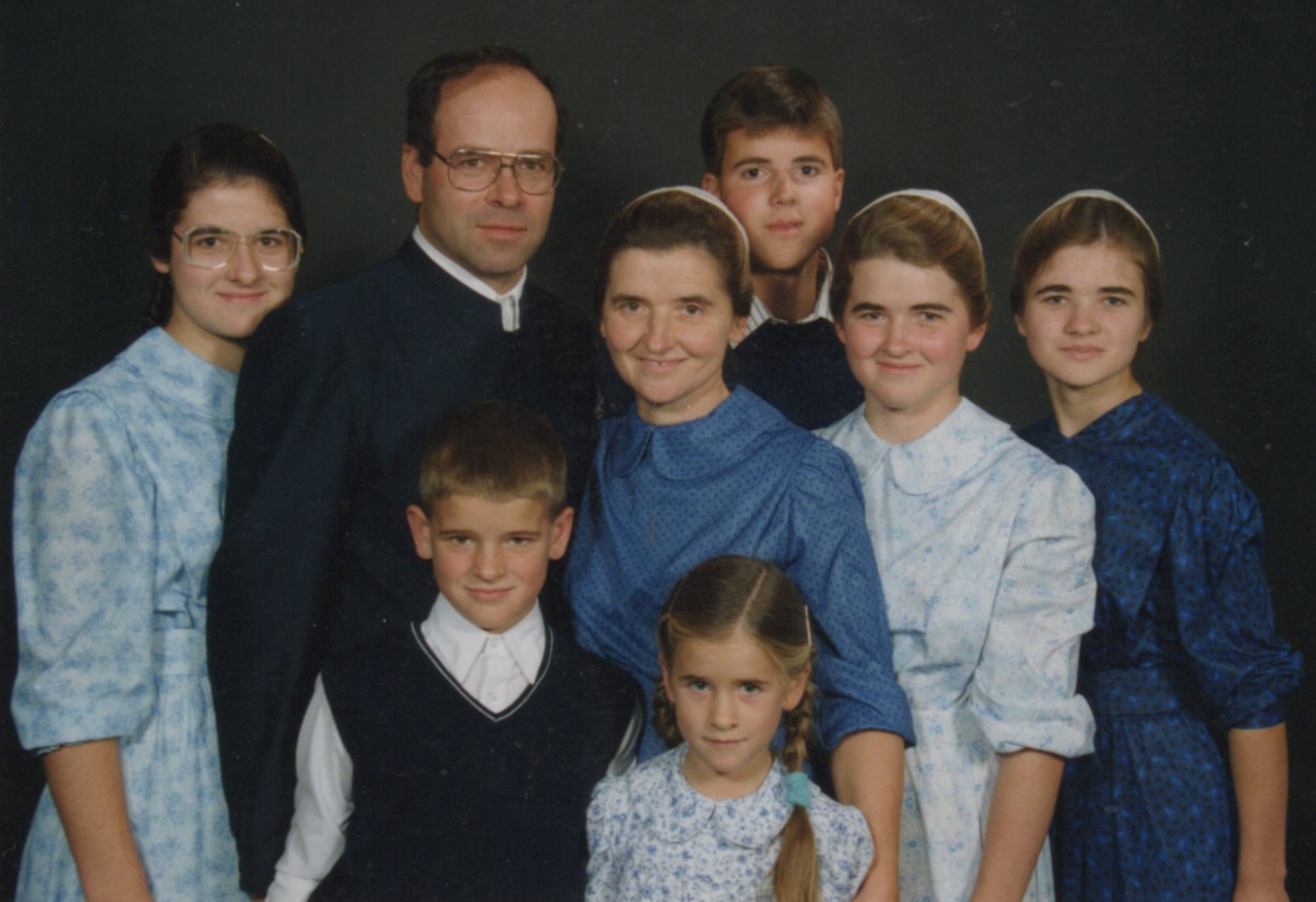 Suzanne, Dennis, Ruth, Stanley, Rachel, Nancy
Clifford, Megan –  June 1991
Testimonials
Just a note to tell you how very much I enjoyed your Chokecherry jam! The best I have tasted since my mom made it many years ago when I was growing up on the farm. It is my very favorite jam!
– Elba, NE
I'm just calling to say that you have the best raspberry jam on the planet!
-Chicago. IL
We tried your blackberry jam and really thought it was outstanding. Thank you for an outstanding product and God bless your continued success.
– Hyannis, NE
Finally, some excellent Chokecherry jam!! My wife was given a jar a few weeks ago. It is almost gone (I ate it all). Please let me know where I can get more and what else you make. Again, it's great!
– Casper, WY
During my trip to Wyoming, I bought your product Raspberry Jam and Red Cherry.  When I came back to the Philippines and tasted the two products, it was very good indeed. I am interested in having it enjoyed by other Filipinos like me. I would therefore like to ask if it's possible to bring over your products to the Philippines.
– Manila, Philippines
I shared your jam with my friends and they agree it is absolutely fantastic!
– Casper, WY


Daughter Rachel with husband Jim and family currently operate the business.
"Thou art worthy, O Lord, to receive glory and honour and power: for thou hast created all things, and for thy pleasure they are and were created." Revelation 4:11
Hosted at Wyoming Websites by Jub Jub